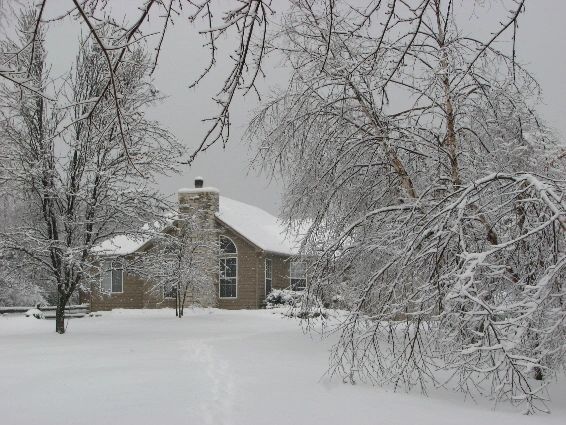 Afton Scottish Terriers is located Southeast of Cincinnati, situated in the hills above the Ohio River. Living in the "River City" of Cincinnati is why we chose our kennel name "Afton". There is a river in Scotland called Afton and it is described by the Scottish poet Robert Burns in his poem "Sweet Afton".

Scotties have owned us since 1994 when our first Scottie, Moxie, joined us. A frisbee dog extraordinaire, Miss Moxie also excelled at obedience and agility. Our plans expanded when we became acquainted with the Charthill clan and in 2002 our second Scottie, Hunter, joined us. We were off on a new adventure exhibiting our first show dog in the conformation ring!

In 2006 we bred our first litter from our Chilean born, Ch. Eastman's Keep Rocking "Sydney". Our first home bred champion, Ch. Afton on the Waterfront "Brando, finished quickly in 2007. He finished with four majors from the Bred By Exhibitor class. What a thrill! Sydney became Ch. Eastman's Keep Rocking ROM in 2011 when her fifth offspring completed their championship!

Our Scotties are owner groomed, conditioned, trained and handled. We breed to show and occassionally have puppies available.

We are members of the Scotish Terrier Club of America, the Scottish Terrier Club of Greater Dayton, the Scottish Terrier Club of Louisville and the Scottish Terrier Breeders and Exhibitors Association.